My lil sis Mari needed some light strings, and they turned out so well, I thought I'd make em available to everyone!
They come in four colors (white, red, green and blue), and are sold separately or in a pack. You can see em in the window of my store, and get em in the "Yard Stuff" section on the back wall.
These light strings don't actually provide light, they just twinkle merrily and look great on houses, and along walkways.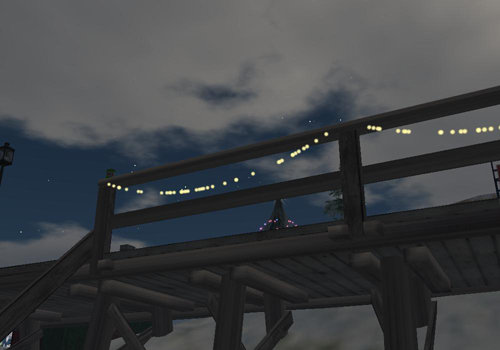 That's the white colored ones at the Livingtree Outpost at Turtle Dove. They look really nice there, I think. Mari sure likes em.